Resource Recovery and Energy Division hosting compost bin sale
3/16/2021, 6:26 p.m.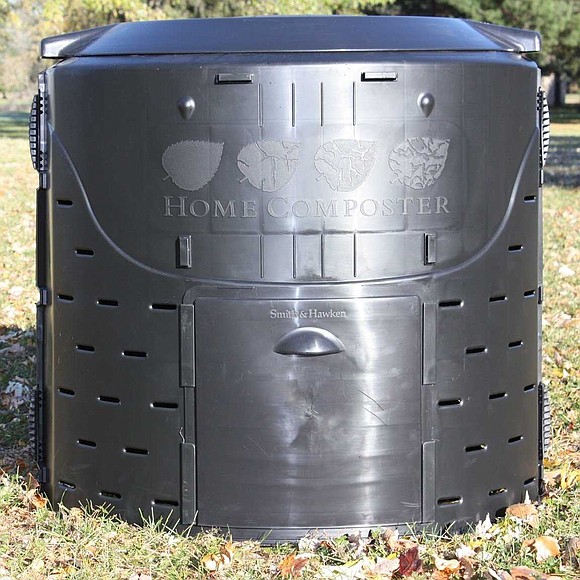 The Will County Land Use Department's Resource Recovery and Energy Division is co-hosting an online compost bin sale with the non-profit Recycling Connections.
The 125-gallon bins are made of 100 percent recycled material. The Home Composter costs $65. The sale will continue while supplies last.
"Reducing food waste has significant environmental benefits, including creating useful compost and decreasing the amount of materials that would otherwise be sent to a landfill," said County Executive Jennifer Bertino-Tarrant, whose office oversees the Land Use Department. "Each bin comes with a cookbook, which details different ways to compost. Whether you are a passive or active composter, the cookbook is an easy how-to guide."
RRE Environmental Educator Joan O'Keefe said that in addition to the cookbook, there would be many more options to learn about composting.
O'Keefe said, "At 1 p.m. on April 23rd, I will be presenting a live webinar on the subject, with an available recording, on WillCountyGreen.Com. The presentation will focus on four key elements for successful organics decomposition: greens, browns, air and moisture. Vermicomposting, using worms, will also be covered. It is super interesting when you get the red wriggler worms involved!"
O'Keefe will also be teaching the basics of composting at three free presentations this summer. One is scheduled for Sunday, July 11, at Plum Creek Nature Center in Beecher on its composting trail. All will be outdoors with social distancing in mind.
The bins can be picked up at one of three contactless curbside event: 6 a.m. to 4 p.m. Friday, May 7, at the County Office Building, 302 N. Chicago St., Joliet; 10 a.m. to 2 p.m. Saturday, May 8, at Whalon Lake Preserve, Royce Road (west of Route 53), Naperville; 10 a.m. to 2 p.m. Saturday, May 8, at Monee Reservoir, 27341 Ridgeland Ave., Monee.
O'Keefe hopes to do more compost bin sales. "If this is successful, RRE may do this on a regular basis." To order go to recyclingconnections.org/willcounty. All sales are conducted online with a credit card.
Participants will receive emails with instructions on picking up bins once the sale closes.
For additional information, call O'Keefe at (815) 774-3354 or (815) 727-8834.
To find out more about the Resource Recovery and Energy Division and its programs, go to willcountygreen.com.