After The Murder of Albert Lima-How a "foreign Columbo" avenged his father's murder by the Honduras mob
True crime thriller by director Aengus James depicts a 'Mission Impossible' bounty hunt now streaming on Crackle TV (free movies and TV)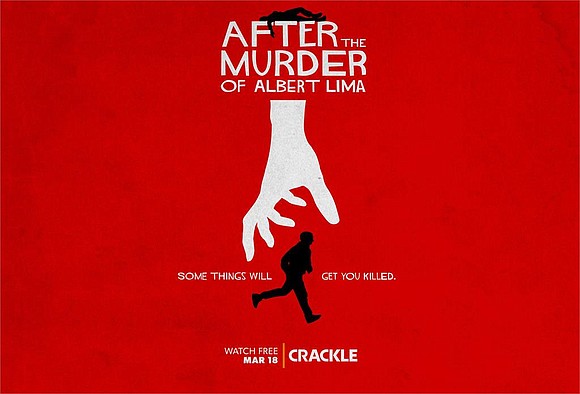 A revenant spirit is resurrected in a son's quest for justice
Albert Lima was a successful lawyer and businessman who traveled often to his property in the tiny island of Roatan in Honduras. He'd made friends with the locals and loved his idyllic times of fishing and hanging out with the locals. His dream paradise turned into a living nightmare after he loaned a local he'd befriended $84,000 to help keep his family's business afloat. When the friend died suddenly, his sons and heirs reneged on the loan, setting in motion an exhaustive effort by Lima to collect the debt. After more than a decade of futile attempts at bucking a corrupt court system, he finally won. Lima's wife begged him to forgive the debt and move on with his life. But Albert Lima was a man of principle. Debts owed must be paid. His stand cost him his life. And for the next 13 years, his son Paul would spend every dime he had and risk his family and career in a futile effort to avenge his father's death and bring his killers to justice.
From award-winning documentary and television film producer Aengus James (GLAAD Media Award winning I Am Jazz (for The Learning Channel), IDA Award nominated documentary comedy, American Harmony, Undercover Billionaire (Discovery Channel) and Scandalous (on CNN, BBC and Magnolia), the film is showing now on Crackle free movies and TV at crackle.com.
Paul enlists the aid of veteran bounty hunters Art Torres and Zora Korhonen in his fool's mission. With a pulsating score by Adam Sanborne and Jame's own gonzo-style of camera work, the film goes right into the heart of darkness with heart-pounding reality. The smell of death is everywhere, yet Paul and his ship of fools search for a light in the harbor of a dark, threatening sea of evil. A Crackle Original Movie at crackle.com (free movies and TV).