Bipartisan legislation introduced to spur development of U.S. Digital Currency
3/31/2021, 11:01 p.m.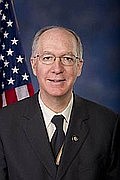 Congressman Bill Foster (D-IL) and Congressman French Hill (R-AR) introduced the Central Bank Digital Currency Study Act. The bill directs the Federal Reserve to conduct a study and issue a report on central bank digital currencies in cooperation with other federal agencies. The study would examine the impacts of a central bank digital currency (CBDC) on consumers, businesses, and our economy and would assess the operational functioning of a CBDC system. The bill further directs the Federal Reserve to provide recommendations to Congress on feasible models for the development of a CBDC, so that policymakers can begin an informed discussion on its potential benefits and challenges.
As digital assets and payment systems become increasingly popular, the world's central bank authorities are realizing the importance of harnessing these innovations to keep pace with the evolution of money. Many countries have begun developing CBDC programs to complement fiat currencies – a number of which have already administered CBDC pilot programs.
"The United States is playing catch-up to the rest of the world when it comes to digital currency, and if we're going to protect the U.S. dollar's status as the world's reserve currency, we need to make development of secure and effective digital currency a priority," said Rep. Foster. "The COVID-19 pandemic has highlighted how digital currency could provide a faster and more efficient way to get financial assistance to individuals and businesses that are struggling. It's time for America to get serious about this rapidly emerging technology, and I'm proud to join Congressman Hill to offer a bipartisan, commonsense first step to do just that."
"Congressman Foster and I have long advocated for further research into, and the development of, a U.S. dollar digital currency to ensure that the United States maintains its leadership in financial technology around the globe. As more countries explore and research CBDC, we must ensure that America does not fall behind," said Rep. Hill. "This timely bill calls on the Federal Reserve's Board of Governors to study the introduction of CBDC on consumers and small businesses and U.S. financial sector as a whole."