District 86 to host virtual Autism Run/Walk
3/31/2021, 6 a.m.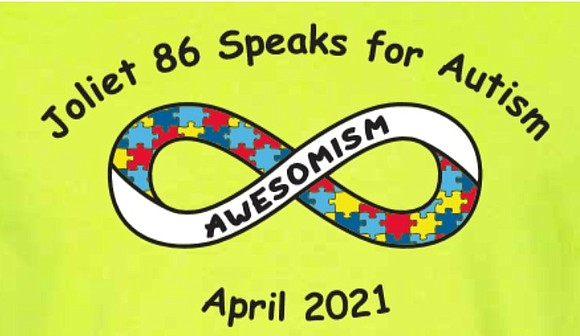 Joliet Public Schools District 86 will host its sixth annual Autism Awareness 5K Run/Walk on Saturday, April 24, 2021. This year's event will be held virtually. Registration is $20.00 per person. Click on the link to complete the online registration form https://docs.google.com/forms/d/e/1FAIpQLScJdEfmUgbKE6HAWzbWxrHz74DMjfLFNTA1vjDprB0diZzMag/viewform?usp=sf_link
T-shirt pickup and payment will take place in the back parking lot at the J.F. Kennedy Administrative Center, 420 N. Raynor Avenue, in Joliet on the following days/times: April 7: 3:30-5 p.m.; April 10: 9-11 a.m.; April 14: 3:30-5 p.m., April 21: 3:30-5 p.m. and April 24: 9-11 a.m. Please register online prior to arriving. All proceeds will benefit the autism programs at Marycrest Early Childhood Center, Sator Sanchez Elementary, and Hufford Junior High School.