Investigation finds Joliet police officer 'justified' in Shooting of Cordairel Whitmore
thetimesweekly.com | 5/17/2021, 6 a.m.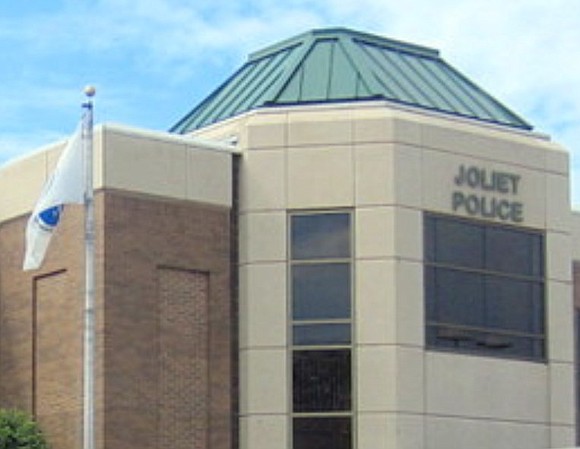 On May 14, 2021, the Joliet Police Department received the final investigative findings of the Will Grundy Major Crime Task Force regarding the Joliet Police Officer involved shooting of Cordairel Whitmore that took place on January 28, 2021 approximately 10:17a.m. Whitmore survived the shooting.
The following summary is from the Will Grundy Major Crime Task Force's findings: "At 10:17 AM, officers of the Joliet Police Department were dispatched to 1200 Nicholson Street in Joliet for a disturbance. Upon arrival, officers spoke with Cordairel M. Whitmore (age 29) on scene. It was reported to members of the task force, that one of the officers went to his squad car to obtain paperwork on mental health facilities to provide to Whitmore. As Cordairel M. Whitmore was speaking with Joliet Police Officer Brian Lanton on the front porch of the residence, the offender produced what appeared to be a handgun and pointed it at Officer Brian Lanton.
Investigators and Crime Scene Investigators (CSI) from numerous local law enforcement agencies responded to the activation. Upon conclusion of the WGMCTF investigation, the findings were presented to members of the Will County State's Attorney's Office for review in accordance with procedure.
On Wednesday, May 11, 2021, the Will/Grundy Major Crimes Task Force Chairman received a written response from the Will County State's Attorney's Office indicating that Cordairel Whitmore is currently charged with the offense of Aggravated Assault as it pertains to Will County Circuit Court case 21CF190.
As such, the letter indicates "on January 28, 2021, while committing an assault, he (Cordairel Whitmore) knowingly engaged in conduct which placed another, Joliet Police Officer Brian Lanton, in reasonable apprehension of receiving a battery in that he displayed a BB gun knowing Brian Lanton to be a police officer performing his official duties.
As a result, of Cordairel Whitmore being charged with the offense of Aggravated Assault, Joliet Police Officer Brian Lanton was justified in using deadly force when he discharged his firearm striking Cordairel Whitmore."