Troy Shorewood elementary students donate to the troops
4th graders paired with Knights of Columbus to collect donations
11/3/2021, 3:44 p.m.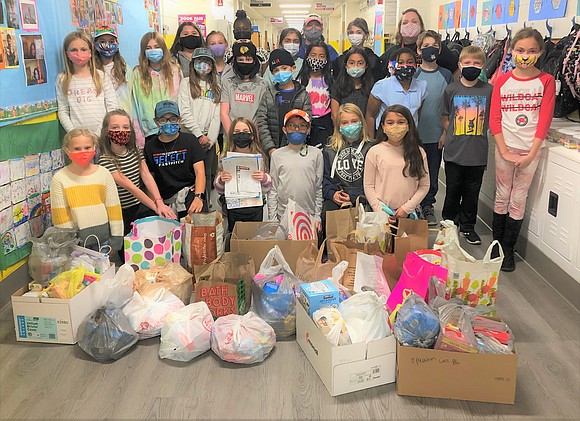 The 4th grade Student Ambassadors of Troy Shorewood Elementary School recently teamed up with the Knights of Columbus to collect goods for troops in the U.S. military through Operation Care Package.
One of the club's sponsors, teacher Kristin McGuire, said the students also drew pictures and wrote letters to go in the packages to help brighten the lives of the men and women who protect our country.
"The students at Troy Shorewood were so generous with the loads of donations they brought in," McGuire said. "The fourth grade Student Ambassadors at Shorewood would like to thank everyone for their generosity."
Teacher Becky Lara is another sponsor of the Student Ambassadors.
The Knights of Columbus presented the school with a certificate of appreciation for the donations.
Troy Shorewood Elementary School is a Troy Community School District 30-C school.