U.S. News and World Report ranks Troy Middle School one of best in state
11/23/2021, 12:18 p.m.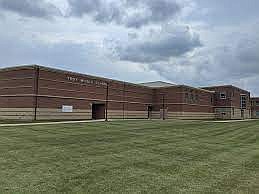 TTW Newswire
According to an article in the news publication U.S. News and World Report, Troy Middle School, a Troy Community School District 30-C school, has been recognized for educational excellence. The news publication ranked T.M.S. 122 out of 1,243 Illinois middle schools for 2021.
Schools were ranked on their students' performance on state-required tests, graduation rates, and how well they prepare their students for high school.
Fifty nine percent of Troy Middle School students scored at or above the proficient level for reading, making it #162 in the state, and 48 percent scored at or above that level for math, making it #155 in Illinois. Both scores were described as, "well above expectations."
Troy Middle School Principal Renee Marski said this is the first year the publication has ranked middle schools.
"This puts us in the top 10 percent," she said. "That includes all public, private and charter schools. I am extremely proud of the hard work, dedication and accomplishments of the T.M.S. students and staff. I am also grateful for all the instruction our students receive from the staff in kindergarten through sixth grade. They have provided the foundation of education upon which we build."
"We at Troy have always strived for the best," said Mark Griglione, Troy Community School District 30-Board President, "and being in the top 10 percent in Illinois middle schools definitely recognizes that we are among the best. We would like to recognize Principal Renee Marski's leadership and that of all six of our feeder schools for helping us achieve this recognition."
"We cannot agree more," Troy Superintendent Dr. Todd Koehl said of the ranking. "The success of our middle school is a team effort from the top to the bottom. Our six feeder schools do exceptional work preparing our students, and when we turn them over to the staff at T.M.S., great things happen. We send our gratitude to the Troy Middle School staff and administration for their work in reaching this proud moment.
According to the U.S. News and World Report's website, www.usnews.com, the high ranking earned the school the right to display a U.S. News Best Middle Schools award badge, which recognizes educational excellence.