57th Chicago International Film Festival Opens Oct. 13 with Wes Anderson's The French Dispatch
PUNCH 9 For Harold Washington in World Premiere Thurs. Oct. 14. CIFF runs Oct 13-24, for tickets and schedule visit chicagofilmfestival.com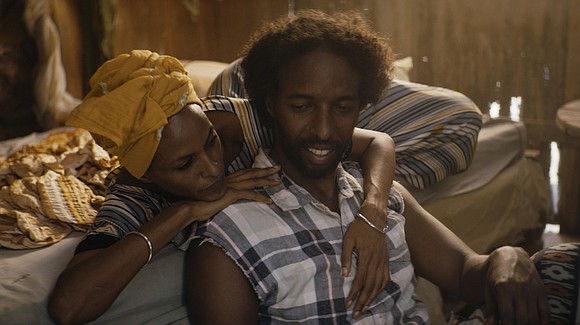 Wednesday, October 13th marks a special day for Chicago Film lovers; it's the start of the 57th Chicago International Film Festival, North America's longest-running competitive film festival. The festival runs through Sunday, Oct. 24. Please visit chicagofilmfestival.com for tickets and film schedules.
Opening night, Weds. Oct. 13 features Wes Anderson's The French Dispatch, a 'Triple Crown' winner at this year's Cannes Film Festival, it received a 9-minute standing ovation at its World Premiere. Already touted as a leading Oscar contender, the film features a roster of A-list actors (and frequent Anderson collaborators, Tilda Swinton, Bill Murray, Adrian Brody, Benecio Del Toro, Owen Wilson, Willem Dafoe, Jeffrey Wright, Elisabeth Moss, Anjelica Huston, Liev Schreiber, Edward Norton, and Timothy Chalamet, wearing a silver lamet suit to the Cannes premiere that would have made James Brown jealous.) Any one of these actors would have rated an Opening Night Premiere all to themselves!
Originally scheduled at Cannes for the 2020 festival, The French Dispatch had its World Premiere delayed by COVID. It will be released in theatres October 22.
The Searchlight comedy-drama tells the story of the Paris-based bureau of a New Yorker-type weekly variety magazine of a fictional Midwest newspaper and its quirky gang of ex-patriot writers and the larger-than-life predicaments they routinely find themselves embroiled in. Calling it 'a love letter to journalists," Anderson skillfully weaves an intricate web of plot twists and character reveals into a 'soupcon' of cinematic delight.
Opening Night at the Drive-In, also Oct. 13, is Todd Haynes' The Velvet Underground and Opening Night After Dark is David Gordon Green's Halloween Kills, which opens in theatres and streaming only on Peacock Friday Oct. 15.
Jamie Lee Curtis reprises her role as Laurie Strode, 40 years after John Carpenter's original "Halloween."
Films are presented both in-person and virtual with some in-person only and special Drive-In features and Gala Presentations with in-person appearances by the film's directors and principal actors. Check the website for more detailed information.
Black Perspectives brings a treasure-trove of films, both dramatic and documentary. Chief among them is The Grave Digger's Wife, a somber, but heart-warming tale of expiation and self-sacrifice, from first-time director Khadar Ayderus Ahmed. The film tells the story of a young couple, Guled (a pithy Omar Abdi) and Nasra (a radiant Yasmin Warsame) and their adorable young son Mahad (Khadar Abdoul-Aziz Ibrahim.
The film's entire cast is made up of non-professional actors who were literally cast from the street by the director. There are some real standouts, even with the handicap of a sparse story line, involving the struggles of a humble gravedigger in the outskirts of Djibouti. Barely able to eke out a living, he is suddenly confronted with a dire situation; his wife is brought to the brink of death by a debilitating kidney disease. Guied is suddenly faced with a life-or-death choice. It is a film that, unfortunately, rings all too true for many in the African American community and which highlights the crisis in global health care, particularly in Africa.
At the Drive-In is the Black Perspectives Western Drama The Harder They Fall. Idris Elba and Jonathan Majors stars as Rufus Buck (Elba) and Nat Love (Majors), as adversaries in a revenge fest directed by Jayme Samuel.
Add to that the film Citizen Ashe from directors Sam Pollard and Rex Miller on the heroic life of tennis phenomenon, humanitarian, and global legend Arthur Ashe. Punch 9 for Harold Washington, is director Joe Winston's Bio-Doc on the epic rise and enduring legacy of Chicago's first black mayor, and Oscar Micheaux-The Superhero of Black Filmmaking from Italy's Francesco Zippei, rounds out the mix.
Because of the diligent work and excellent programming of the festival's various committee's, this year's festival has the makings to be one of the most absorbing and intriguing Chicago International Film Festivals of all time.

This year's festival, to me, really harkens back to the original vision of its founder, Michael Kutza, who in 1962 envisioned the festival as a showcase for the best in cinema from around the world and as a vehicle toward providing a format to promote new and innovative talent in the global world of cinema. As president and CEO of Cinema/Chicago, the Festival's parent organization, Kutza continues to act as a beacon of progress.
One of my personal favorites in this year's festival is Drive My Car, from filmmakers Ryusuke and Takamasa Oe, winner for Best Screenplay (Prix du Scenario) at Cannes. Also. A Hero, from Iran's Asghar Farhadi, is one of the most charming films to screen in recent times. It was a delight to watch, with a light, humanistic touch that reminded one of the early films of the Iranian film masters.
Closing Night bring Black Perspectives presentation, King Richard, from director Reinaldo Marcus Green. This Biopic is based on the true story of Richard Williams, who was instrumental in creating the most gifted stars in the world of international tennis, the Williams Sisters. Starring Will Smith as the enigmatic and charismatic father/star-builder figure. From Warner Bros. Pictures, it's an In-Person/Special Event Sunday, Oct. 24 6pm at Music Box Theatre.
Another Cannes winner (Best Actress, Renate Reinsve), The Worst Person in the World, is a comedy from Norway that will steal your heart for her portrayal of Julie, facing an identity crisis at 30. I could go on, but I don't want to ruin it for you. There are some wonderful films to enjoy at this year's festival. You owe it to avail yourself of them. Get your tickets for both in-person and virtual screenings at chicagofilmfestival.com.