National fire safety comes to local elementary school
10/12/2021, 8:48 p.m.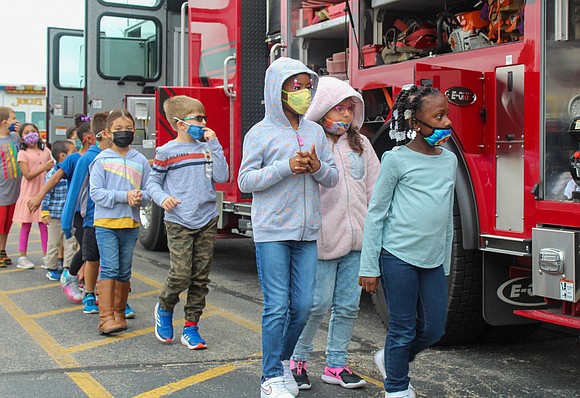 Ridge Elementary School kindergartners and first graders inspect a Joliet Fire Department fire truck on Tuesday, October 5, 2021. The firefighters conducted a fire drill then spoke with the students about fire safety. October is National Fire Safety Month.