Barriers faced by area job seekers continue
More access to better jobs and training needed for Blacks, minorities
By Rex Robinson | 10/14/2021, 6:03 a.m.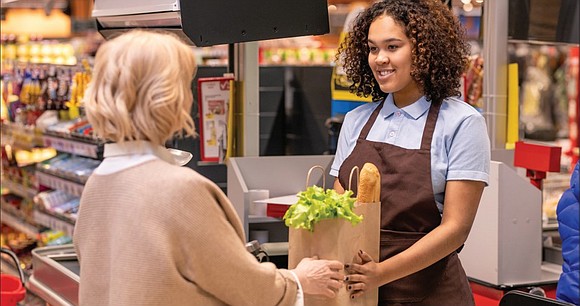 From retail sales jobs that pay an average hourly wage of nearly $14 to supervisors of production and operating workers positions with hourly average wages of more than $30, employment positions totaling 22,111 were available throughout the region in September, according to statistics from the Workforce Investment Board of Will County.
"Our job board is filled with a variety of career opportunities with local employers," said Caroline Portlock, director of the Workforce Investment Board.
One thing for certain is the job market has improved dramatically from a year ago when the COVID pandemic was still raging. According to the Illinois Department of Employment Security, the monthly (non-seasonally adjusted) unemployment rate in August (the latest figures available) was 6.6 percent for Will County, a .5 percent decrease from July's figure of 7.1 percent and a 4.5 percent decrease from August of 2020.
While some critics out there have said people just don't want to work and some have taken it even further to add many would rather remain on unemployment than return to the workforce, Portlock said those types of statements are "too broad" to fully explain the complex situation the pandemic has created on both employees and employers.
Job seekers, she added, point to a few different barriers to returning to the workforce. These include remote learning and childcare challenges, fear of infection from COVD and whether the workplace is safe to reflecting on life priorities – "not willing to go back to do the same or perceived lesser job."
"Wage" she said, "is just one factor" for job seekers. "What's the overall compensation?" is another question many answered.
Nauteia Brass, president of the Joliet-based Insure It, is a member of the board of directors of the Illinois State Black Chamber of Commerce, and she sees many of the problems Black people in the region face when it comes to job opportunities are some of the same ones they've been facing for a long time.
"Will County has experienced a growth in job opportunities for minorities, however most of the employment opportunities are within the Warehouse Industry," Brass said. "The average starting pay of a warehouse job in the Will County area is often not enough to accommodate the cost of living. In addition to the pay rates being low, the hours are often long, and the conditions are rather harsh, as many of these positions require heavy lifting and the workers must be on their feet for hours at a time."
Brass added that African Americans need access to more training programs in industries that offer better pay such as in the construction industry.
"Joliet Junior College offers a great CDL training program that is free, and minorities should take advantage of these opportunities when they come about," she said.
The Workforce Center of Will County, 2400 Glendwood Ave., in Joliet, is another resource for job seekers, according to Portlock.
"The Center is open to the public, so job seekers are able to utilize the computer lab to create their résumé or conduct online job searches, meet with career planners, attend the weekly job club meeting, or workshop," she said. "Our Mobile Workforce Center also continues to provide services throughout the county."
For more information about the Workforce Center and the Mobile Workforce Center visit
https://will.works/calendar-of-events/, https://will.works/job-seeker-services/ and https://www.jobs4people.org/job-seekers/mobile-workforce-center/
or call (815) 727-4444.
"Our Workforce Center's Facebook page continues to post videos and tips for those starting their job search or preparing to interview," Portlock said. "In addition, we are working with businesses to navigate through the small business loans and grants that may assist them during this time.
Visit the Center's Facebook page at: https://www.facebook.com/WorkforceCenterofWillCounty/
Brass said black owned businesses in Will County are still feeling the brunt of the economic decline as many of these businesses were already suffering pre-pandemic due to systemic inequities.
"Black-owned businesses could benefit from additional funding to assist with expansion and job creation within the