Will County offers residents Spay, Neuter discounts for pet's
10/15/2021, 6 a.m.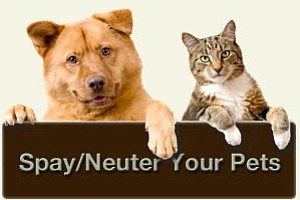 Thetimesweekly.com
Will County residents who have their pets spayed or neutered at participating veterinary clinics in October can receive a $40 county-sponsored discount.
The discount applies for up to two animals per household and is exclusively for pet owners who live in Will County. More than 20,169 pets have been treated since the program originated in 2007.
"Our Animal Control Department is committed to ensuring the health of our county's pet population by offering this discounted vaccine program," said County Executive Jennifer Bertino-Tarrant. "The partnership with many of our local veterinarians makes it easy and affordable to keep our pets and our residents safe."
To be eligible for the $40 discount on a pet's spay or neuter:
• Pet owners must show proof of residency in Will County.
• Pets must be registered with Will County Animal Control and reside with the owner.
• Proof of current rabies vaccination and Will County registration tag must be provided on
the day of surgery.
o Rabies vaccination can be administered on the day of surgery, as well as registration tag purchase.
• Surgery must take place before October 31.
Pet owners should call their veterinary clinic and confirm that the clinic is participating.
Will County Animal Control is managed under the County Executive's office and is led by Dr. Michelle Rosseler. For additional information about this program, resident can call Animal Control's main office at: (815) 724-1521.