Enjoying his STEAM work
TTW Staff Report | 10/18/2021, 6 a.m.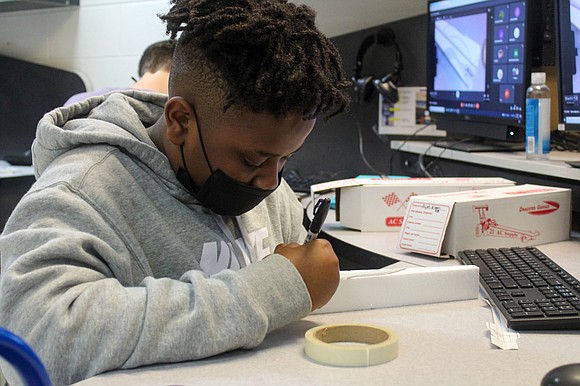 Timber Ridge Middle School eighth grader Elijah Nixon works on a foam model of his CO2 Dragster car on Tuesday, October 12, 2021. Students in Laura Egly's STEAM - science, technology, engineering, art, and math - class are studying research and design. Students will race their hand-built cars in a few weeks.