Joliet Township HS students selected to ILMEA District I Ensembles
10/19/2021, 9:02 p.m.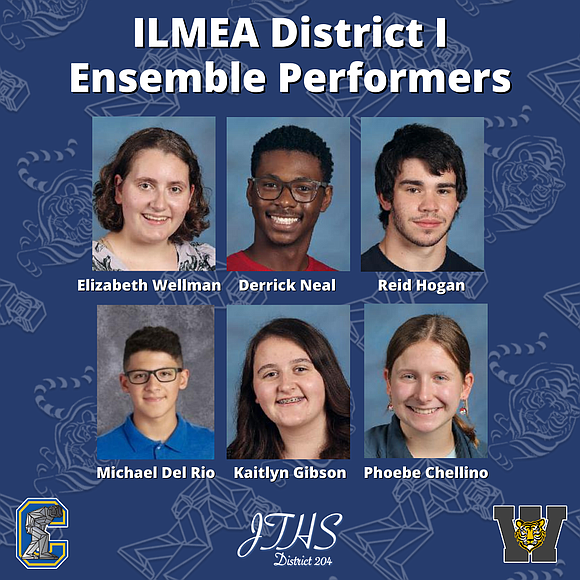 Twelve Joliet Township High School musicians have been selected to the Illinois Music Education Association District I Band, Choir and Orchestra. The students auditioned in October by submitting a video containing etudes and other performance requirements. Thousands of students audition each year for the ILMEA ensembles, and to participate is a very high honor, showing not only their musical talents but also a commitment to their craft.

Students selected to perform include Phoebe Chellino, Clarinet, Band; Michael Del Rio, Cello/Orchestra; Payton Fraser, Soprano II, Chorus; Micah Gabriel, Chorus/Bass I; Kaitlyn Gibson, Alto II, Chorus; Lucas Hobbs, Double Bass, Orchestra; Reid Hogan, Tuba, Orchestra; Joy Kipkiyeny, Clarinet/Band; Zinnia Manning, Alto I, Chorus; Derrick Neal, Trombone, Band; Kaitlyn Ruddy, Soprano I, Chorus; and Elizabeth Wellman, Trumpet, Band.
The District I festival takes place Saturday, November 20 with a performance at Elmhurst University.

More information about the festival can be found at https://ilmea.org/festivals.