57th Chicago International Film Festival A Hero-No good deed goes unpunished in this Masters entry
Director Asghar Farhadi's cautionary tale is that country's entry to the Academy Awards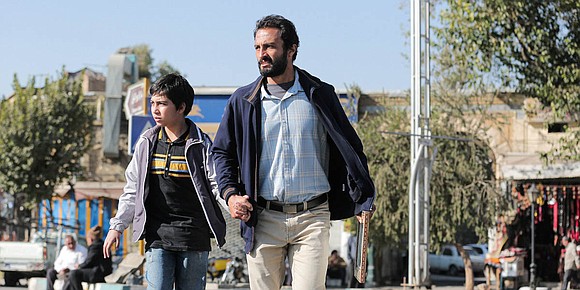 No good deed goes unpunished in director Asghar Farhadi's A Hero, a Masters presentation at this year's 57th Chicago International Film Festival. Iran has selected the film to represent that country for the 2022 Academy Awards in the Best International Feature Category.
Farhadi, who also wrote the screenplay, tells the story of Rahim (Amir Jadidi), a down-on-his-luck graphic artist who finds a purse filled with gold coins at a bus stop upon his two-day release from debtor's prison. Right away, he becomes a media hero and viral sensation.
When a local TV stations runs a story on his good deed, he becomes a social media darling. The haters and Internet trollers quickly follow.
Right away, prison officials claim the story as an example of their rehabilitative efforts. A local charity, desperate for profile, gloms on to Rahim and showers him with praise and a cash reward, enough to the get him out of debt from the local loan shark, Braham (a soulless Mohsen Tanabandeh), who has a personal ax to grind against Rahim, beyond the actual debt.
Sir Walter Scott once wrote "Oh what a tangled web we weave when at first we start to deceive." The adage proves true in this myriad web of lies, self-serving posturing and face-saving foibles in Farhadi's masterful social mosaic.
A Hero is at once a fable of small town jealousies and entaglements and a prescient warning of the dangers of the pervasive and destructive influence of social media.
There's a lot of intricate subtext involving attitudes toward inmates and social stigmas involving class, caste and gender, particularly with regards to women.
One thing that's interesting to observe is how accurately these disparities are mirrored in our own society. They are captured in microcosm in this brilliantly conceived film.
A Hero shows In-Person tonight at the AMC East in a Sold-Out screening to begin the final weekend of the 57th Chicago Film Festival. In Farsi with English subtitles. A Hero is set for theatrical release in the USA January 7, 2022. For more on this weekend's schedule, visit chicagofilmfesival.com.