Newly remodeled Walmart Supercenter in Bolingbrook
Bolingbrook store improvements complement retailer's vision for an innovative and convenient shopping experience
10/23/2021, 10 a.m.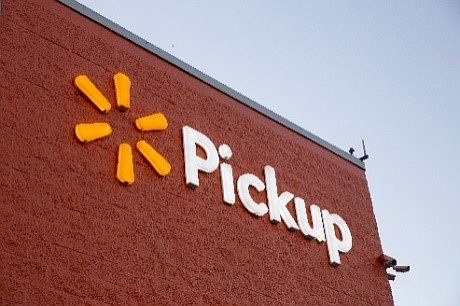 BOLINGBROOK, IL - Bolingbrook residents will soon get a first look at the newly remodeled Walmart Supercenter at 200 S. Bolingbrook Dr., as the much-anticipated project is now complete.
A ribbon-cutting ceremony is scheduled for 8 a.m. Friday with Bolingbrook mayor Mary Alexander-Basta and representatives from the Bolingbrook Area Chamber of Commerce.
The remodel includes several department transformations, including expanded online pickup capacity and enhanced product lines in several departments. The upgrades also complement the measures the company has taken in its U.S. stores to help protect associates and customers from the ongoing COVID-19 pandemic.
"One of the main reasons we're so thrilled with our many renovations is that we can now fulfill so many more online orders," said Store Manager Paul Ayala. "Our online and in-store customers will definitely experience many new benefits at the Bolingbrook Supercenter."
Store Improvements and Customer-Focused Innovations:
Customers will enjoy the following store improvements:
• Completely remodeled pharmacy department
• Expanded grocery and deli departments
• New floors and signing throughout the store
Walmart will continue to innovate to help customers save time and money by giving them the option to shop when, where, and how they want, including:
• Pickup - Busy customers love Walmart's pickup option. It gives them the convenience of shopping online and the ease of quickly picking up groceries without leaving their cars. The best part: there is no fee to use Walmart Grocery Pickup. Customers using SNAP also have the option to use pickup services in most states.
• Delivery - Walmart's convenient delivery service is also proving to be a hit with customers. Even more, Walmart has now made both pickup and delivery contact free.
• Express delivery – customers now have the option to have their deliveries made in under two hours
• Walmart Pay – a touch-free way to pay.
To take advantage of Walmart's new shopping features, customers can download the Walmart app through Apple Store or Google Play.