Gratsi Old Country Wines-Direct to Consumer Boxed Wine=$35
Gratsi is inspired by the Old World everyday wines of Sicily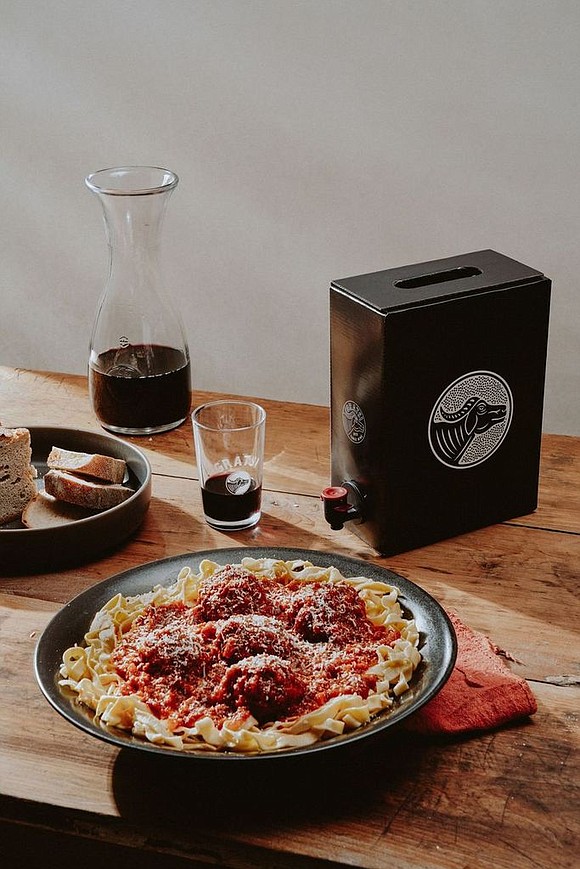 Wine is not only a part of life. It is life!
This is the basic philosophy of wine lovers in Sicily. Its one of the inspirations behind Gratsi Old Country Wine, available direct to consumers at gratsi.com.
Good wine doesn't have to be expensive. It can be easy to store, easy to pour and easy on the budget. That's the calling card of Gratsi Old Country Wine. Consumer friendly and casual, Gratsi is proof that wine is a part of life, not a luxury.
In Europe, wine is as much a part of daily life as salt and butter on the table. Unless you're eating in a fine 'ristorante,' the wine is served in simple carafes or 'quartinos' as in Italy and the glass is likely to be a short, stubby drinking glass called Bacaro glasses, rather than fine crystal stemware. They're pretty much the norm in Italy, and I found them in use in other parts of Europe as well. The idea is to simply eat, drink, enjoy!
On the heels of International Boxed Wine Day, which took place September 9th, its time to draw attention to Gratsi Old Country Boxed Wine, a direct-to-consumer offering that's sure to please.
Gratsi puts delicious wine in a box and ships it right to your door. It avoids a big consumer markup and expensive packaging and just concentrates on the quality of the contents inside; a terrific dry, fruit forward wine that's sure to please.
Gratsi wine is low sugar and Vegan. Gratsi wines hail from the esteemed vineyards of Washington state, a region known for its outstanding wines. The wines are delicious and affordable. They're also environmentally friendly. Gratsi boxes do no harm to the planet. Besides being made from completely recyclable materials, the boxes have an 80% reduced carbon footprint compared to glass. All of the box components, including the bag inside, are completely recyclable.
Gratsi Old Country Wine is modeled after the great everyday wines that people drink in Sicily. It's flavorful. Its fun, and best of all, its free of all the additives that you might find in other commercially produced wines.
Gratsi is made without any artificial ingredients. There are no artificial flavors, colors or any of the other FDA-approved additives, such as added sugars, preservatives, gluten, animal fining and clarifying agents, that are the hidden players in most commercial winemaking. Gratsi is guaranteed free and clear!
Because it is sold direct to the consumer, Gratsi doesn't have any of the normal 'middle-man' cost add-ons of other wines. A box is as low as $35 for members, (membership is always free at gratsi.com) and $45 for non-members. Each box holds the equivalent of four bottles of wine. A two-box variety pack is $75.
Visit gratsi.com for more.

I loved the design. It fits easily on your refrigerator shelf and it has a very easy-to-use dispenser that makes it easy to pour.
I tasted both the Old Country Red and Old Country White and found them both to be fruity, refreshing and pleasurable. They're a perfect lunch or cookout type of casual wine because they go with just about everything. Casual foods, such as pizza, hamburgers, Italian beef and all types of cheeses and sausages are perfect with Gratsi wines. If you go to the website, gratsi.com, you'll find a recipe for the founder's grandmother for Spaghetti and Meatballs. Their grandparents, Pauline and Luigi came over to America from Sicily in 1920 and brought the recipe with them. That's about as authentic as you can get. Abondanza!
For more, visit Gratsi.com.