Gallery Seven's Illiart exhibit
9/21/2021, 10:37 p.m.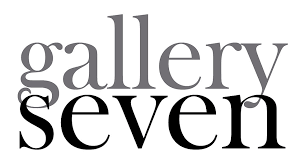 TTW Press Room
Illinois artists of all kinds are invited to submit their work for inclusion in Gallery Seven's Annual Illiart Exhibit taking place during October. Illiart, formerly known as "The Art of Illinois," will feature various media, including painting, sculpture, photography, and mixed media. For this event, the exhibit space will expand to include the Gallery Seven space on the second floor of the Gaylord Building and the gallery space on the third floor.
Entries to Illiart are juried by the Gallery Seven members with awards for those judged best. Winners will be announced during the Artist Reception on October 3rd from 1:00 – 3:00 PM. The public is invited to attend and meet the artists. There is no admission charge for Gallery Seven, and all works on display are offered for sale.
The Art of Illinois exhibit will be on display from September 30th through October 31, 2021 in the historic Gaylord Building at 200 West 8th St in downtown Lockport, IL. The gallery features work from its nine members, along with local, national, and international artists. Works on display include photography, paintings, sculpture, ceramics, and jewelry. Gallery Seven Hours are Thursday – Saturday, Noon - 5:00 PM Sunday, Noon - 3:00 PM Admission is free. 815-483-4310.
For more information contact Jay Anderson, jaywander@att.net