Lemont Art Guild: Oil Painting Demonstration-Making use of Color and Light
9/21/2021, 11:33 p.m.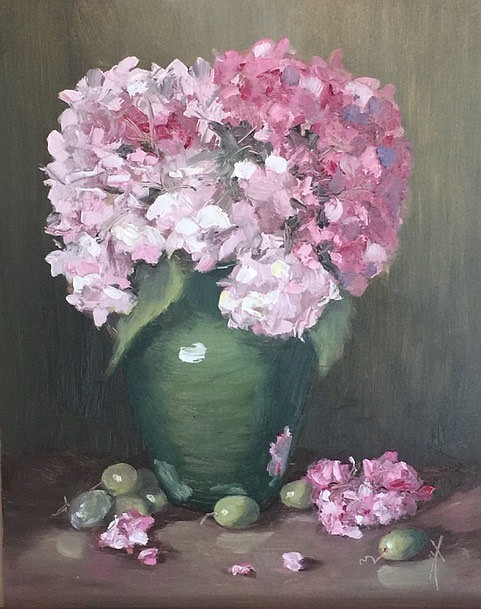 TTW Press Room
In partnership with the Homer Township Public Library, the Lemont Artists Guild presents, via Zoom, Artist Mary Dorrell, who will give an oil painting demonstration making use of color and light on October 13 at 7 pm. Are you always wondering what to do with warm and cool colors? Mary will help you to stop struggling with color schemes and learn to generate harmony that elevates the quality of your paintings. Mary will review oil painting materials, choice of composition, and the basics of the color wheel, emphasizing color temperature. She will present a small still-life demonstration, stressing the use of cool and warm color. The link to sign up for the zoom meeting is: https://homerlibrary.org/oil-painting-demo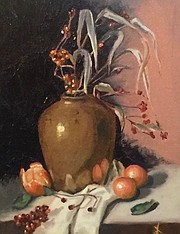 Mary's education and experience includes The Art House, Chicago, IL and Petrified Forest National Park (both Artist in Residence), School of the Art Institute of Chicago (Certificate in Painting), The Art House, (Certificate in Fine Arts), North Central College, Naperville, IL (Master of Arts), National-Louis University, Evanston, IL (Bachelor of Arts), Triton College, River Grove, IL (Associate of Arts), Art Instruction Schools, Minneapolis, MN (Certificate in Art and Certificate in Commercial Art). She is a member of The Art House, Chicago, Oil Painters of America, and DuPage Art League and has shown in many exhibits over the years.
As an artist, Mary is dedicated to challenging herself. She paints and creates daily and is partial to using thick, juicy paint. She works with bright colors and strong contrast. She seeks to make her subjects recognizable but relaxed and suggestive, making the paintings more than a copied image. Of course, there is line, value, shape, and composition, but she has found that after all that, when she focuses on simply painting in the moment, she is most authentic.

Threads of adventure travel, as well as friends and family run through her work to speak to our shared experiences in life and in nature. When you become engaged in an aspect of what she found to be so spectacular about the setting or the experience then she says: '"we are in communion." Yet, capturing a feeling is elusive and her ongoing quest remains; to have the paintings communicate the feelings and reflect the moment so that you the viewer have an opportunity to engage and tap into your own responses. To find out more about Mary, visit her website at www.marydorrell.com.