Wayne' s Words: More investigations on Joliet Mayor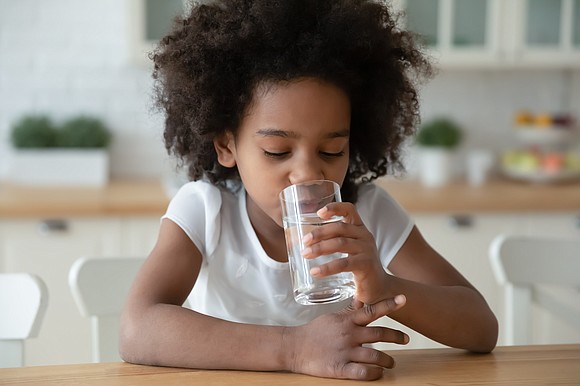 The City of Joliet is the third largest city in the State of Illinois so it should not be surprising that a lot of attention comes to the city from outside its boundaries. It has been a little over two weeks since the Illinois Attorney General started a civil investigation into the Joliet Police Department to determine if it should be investigated regarding its "patterns and practices." Now, this last Friday, the Better Government Association, an Illinois Non-Partisan Full-Service Watchdog, has spotlighted an investigation they are conducting regarding Joliet's "ambitious plan to buy Lake Michigan water from Chicago and resell it throughout the region."
The focus begins with "controversial" Joliet Mayor Bob O'Dekirk calling him the "New Suburban Water Czar." Not exactly a flattering depiction. According to the BGA interview with O'Dekirk some of the neighboring communities Joliet is looking to partner with to bring Lake Michigan water to the region may not trust doing business with Joliet or O'Dekirk. O'Dekirk is being credited with striking a deal with the City of Chicago to supply treated Lake Michigan water to Joliet through a new pipeline to be built at Joliet's expense. Without regional partners the cost could be astronomical for Joliet taxpayers. Potential partners are being told the ground floor cost to partner with Joliet now is half the cost it will be if their decision to be a partner is made in the future.
Perhaps the BGA characterization of Joliet's efforts to coerce partners to join Joliet's quest for water is a rather aggressive representation. More importantly for other communities being approached for partnership are the choices to be made for alternative options they will have in the future if they put off water source decisions now and wait until the choice is more critical. One alternative mentioned by the BGA for alternative sources is the Illinois River. While it seems a possible viable source it was pointed out when Joliet initially vetted various water sources that the Illinois River begins right next to a nuclear power plant and no community between there and the City of Peoria use it as a source of drinking water. Another source mentioned was the Kankakee River. Joliet nixed the source due to future limited capacity to provide adequate water for future community needs.
Joliet's continued development of the intermodal systems in the region make the pursuit of an adequate water supply not only vital but very attractive to business park tenants. Annexation of land for future projects is often being met with lawsuits opposing the expansions. However, if Joliet prevails as a regional supplier of Lake Michigan water, expansion of the intermodal sector and the accompanying warehouses seems inevitable.
The timeline for completion of the new Joliet water source is scheduled to be in 2030. There are three mayoral election cycles between now and 2030 for both Chicago's Mayor Lori Lightfoot and Joliet Mayor O'Dekirk. A lot can happen before we reach 2030. The BGA article can be seen at the following link:
https://www.bettergov.org/news/pipeline-to-chicago-could-make-joliet-mayor-the-new-suburban-water-czar/?eType=EmailBlastContent&eId=21a1183e-5973-4d2d-8e29-37df247bba8f By John Lippert, Better Government Association, bettergov.org
One last thing… accurate accounting is one of the necessary elements of any business, public or private. The Comprehensive Annual Financial Report, or CAFR, is the affirmation that the City of Joliet's financial records are in order. The pandemic effect in 2020 may not reflect the City's condition in 2021, however. Like many communities, some Joliet revenues were down in 2020. For example, gaming proceeds this year while down in 2020, already exceed last year's revenues with four months of gaming return reports remaining in 2021. Generally, revenues increased by two percent from last year but expenses increased almost five percent. About 80 percent of the city budget results from employee costs.
The complete annual financial report can be accessed on the City's website.
Stay tuned…
Comments welcome at wayneswords@thetimesweekly.com