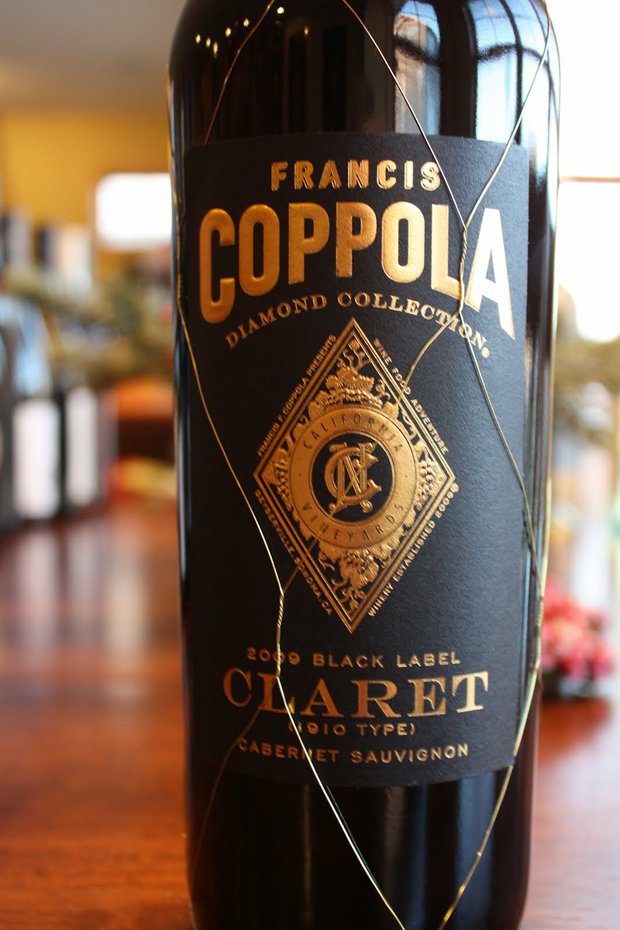 Wine of the Week: Francis Coppola Diamond Collection Claret 2010 ($18)
Stories this photo appears in:

An Oscar-winning film director gets high mark with award-winning wines
This is a luscious, fruit forward red wine that is terrific with a huge steak or meat grilled in the open air on the barbecue. I had it with some grilled lamb skewers that had been marinated in a spicy Satay peanut sauce, Indonesian style, and found it to be one of the most satisfying meals so far this summer. The wine is rich with dark and red fruit flavors, such as black cherries, cassis, blackberries and hints of roasted coffee. Best known for his Oscar and Cannes Film Festival Award winning films (Patton, The Godfather, Godfather !!), Coppola has made his mark as a California winemaker ever since his purchase of the Niebaum Estate in Rutherford in 1975 and revival of the adjacent Inglenook winery.