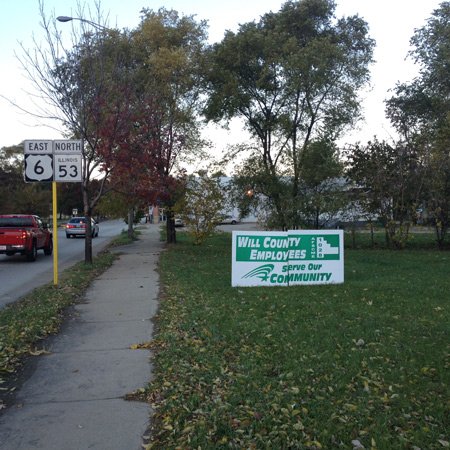 A pro-union sign was recently put up along Chicago Street just south of Joliet's downtown and north of the I-80 interchange.
Stories this photo appears in:
According to union leaders, more than 1,000 union employees of Will County are prepared to strike Monday morning to achieve a fair union contract.
AFSCME Local 1028, the union representing some 1,000 Will County employees who were set to strike this week, has agreed to a federal mediator's request to return to the bargaining table.
At the request of a federal mediator, Will County officials and negotiators for the county's union employees have agreed to resume negotiations this week.