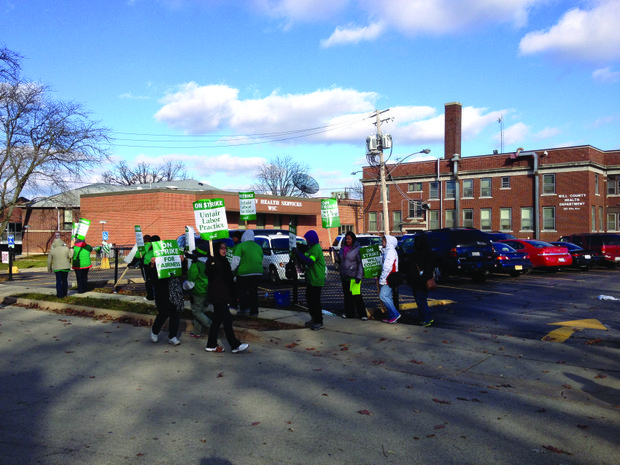 Striking union employees march in front of the Will County Health Department Monday afternoon.
Stories this photo appears in:

Almost 700 Will County union employees swapped their time cards for picket signs Monday and went on strike. Union workers formed picket lines on all four corners of the Will County Courthouse as well as in front of the Will County Court Annex at 57 Ottawa Street and the Will County Adult Detention Facility and other buildings. Carrying green and white signs that read "On Strike," their presence in downtown Joliet could not be ignored.