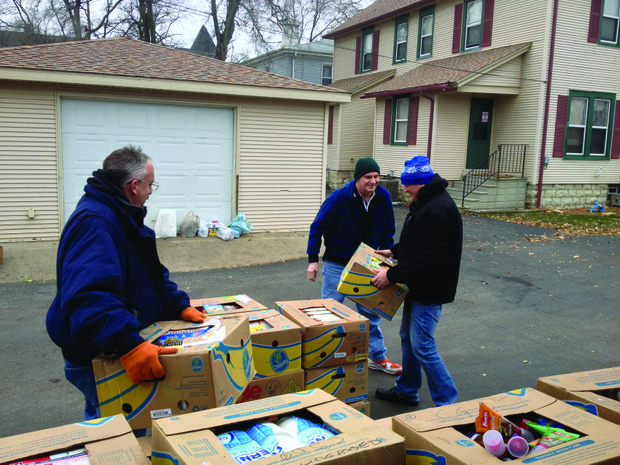 Chris Becker (from left), Dennis Zalesiak and Dennis Gross load boxes of donated food onto pallets earlier this week at the MorningStar Mission.
Stories this photo appears in:
Caring organizations giving something extra for the holiday
As families gather around the table to enjoy the Thanksgiving feast, many others are struggling with financial hardships and some have neither a home nor a family to share the holiday with. Fortunately, there are organizations with safety nets at the ready to catch those who have fallen through a crack.