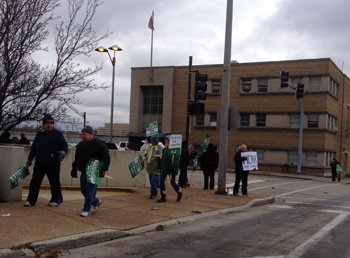 Union workers are seen picketing at the Will County Courthouse.
Stories this photo appears in:

After months of negotiations that lead to a walkout on Nov. 18, union workers for Will County are expected to be back on the job Thursday.

Members of the American Federation of State, County and Municipal Employees Local 1028 will not be meeting with Will County leaders to negotiate again until after next week sometime.