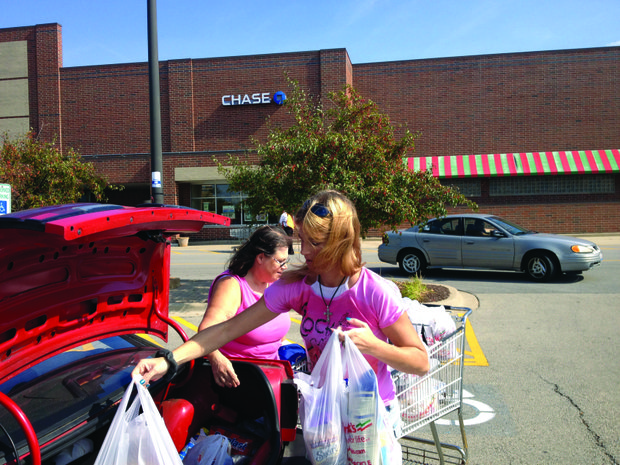 Stephanie Herek unloads groceries into her trunk after shopping at the Dominick's in Romeoville last week with her mother, Helene Hobbs.
Stories this photo appears in:
Safeway's recent announcement that it would be selling or shuttering all 72 of its Chicago area Dominick's stores came as big blow to shoppers and elected officials from area communities. It means the potential loss of the Shorewood store, 950 Brookforest, that in 2001 kicked off the retail development of the corner of Black Road and Route 59 in the village and the Dominick's along Weber Road in Romeoville, among others.