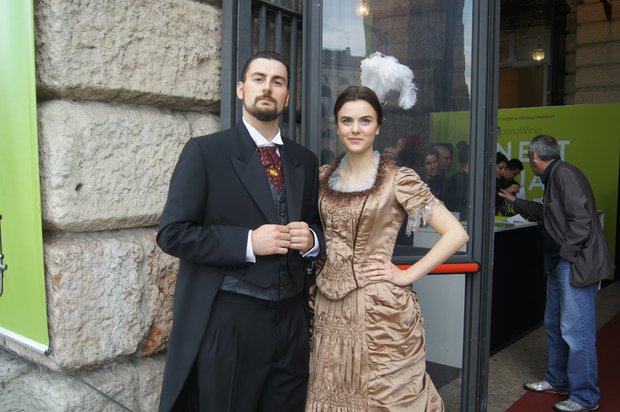 Opera Wine is the premiere event to Vinitaly 2014 and is a precursor to the type of quality presentations that would mark the next four days.
Stories this photo appears in:
VERONA, Italy – If there ever an "Oscar Night" for wine, then Opera Wine 2014, the premiere event to Vinitaly, the world's largest wine fair, is certainly it. Presenting 100 Great Italian Wines as selected by Wine Spectator magazine, the evening brought out the brightest stars in the galaxy of Italian wines.