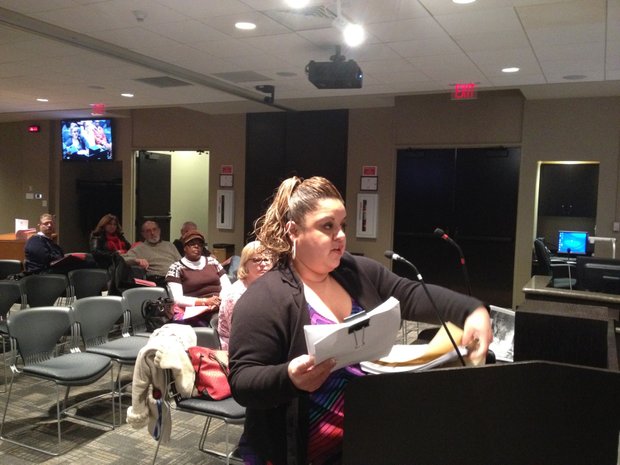 Amy Sanchez, a volunteer with Unity CDC, holds a copy of the Quality of Life Plan while talking to the Joliet City Council Monday about her hopes to see the plan fully implemented.
Stories this photo appears in:
Joliet resident Amy Sanchez' drive to make her community a better place started the day she survived an act of violence.
As Joliet city officials prepare to map out a strategic plan to figure out which projects to pay for first from the 2014 budget, members of the Unity Community Development Corporation (Unity CDC) are reminding the Joliet city council about a previous study, "The Quality of Life plan" that was completed 7 years ago aimed at improving the quality of life in Joliet's 4th and 5th Districts.