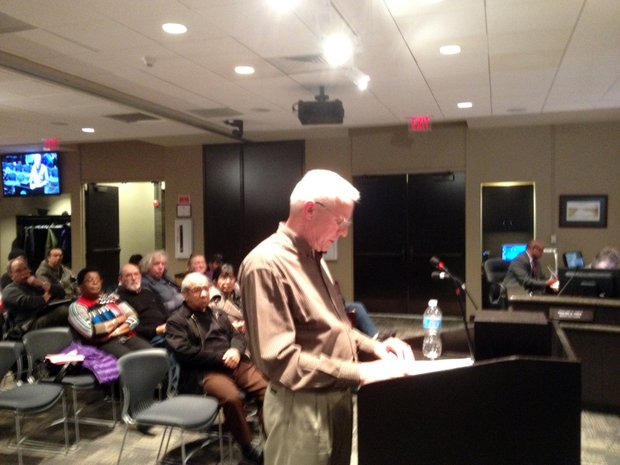 John Sheridan, a resident of Joliet's 4th District, came before the city council Tuesday to question the prolonged absence of Councilwoman Susie Barber.
Stories this photo appears in:
In August of last year, paramedics took Joliet City Councilwoman Susie Barber (4th District) from city hall to the hospital after she had complained of shortness of breath. Barber has not been at a city council meeting since.