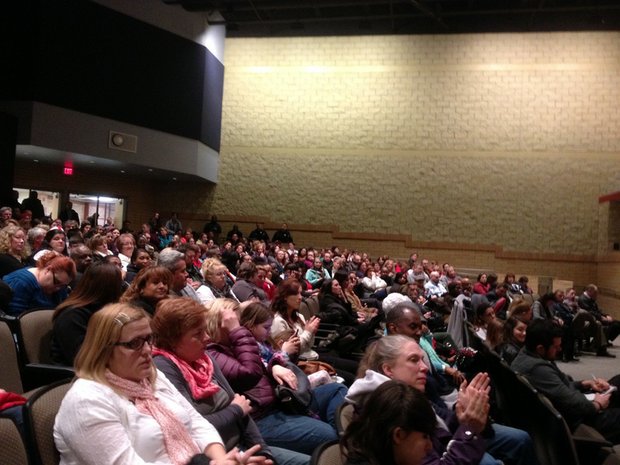 Parents, students and teachers filled the auditorium at Lukancic Middle School in Romeoville Monday for the Valley View School District 365U over the resignation of Bolingbrook High School Principal Michael White.
Stories this photo appears in:

More than 1,000 parents, teachers and students attend board meeting
Many supported him and said he made Bolingbrook High School a safer learning environment, quelling the violence and helping their children to do better in school. Others referred to him as a bully.