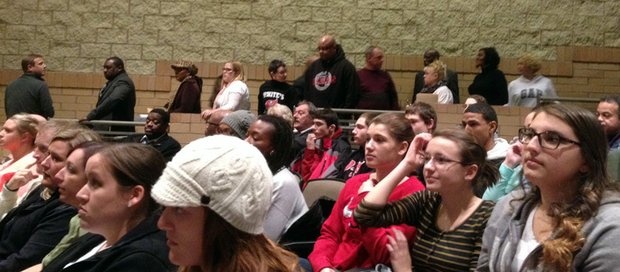 Parents, teachers and students line up to get a chance to speak about the resignation of Bolingbrook High School Principal Michael White.
Stories this photo appears in:

More than 1,000 parents, teachers and students attend board meeting
Many supported him and said he made Bolingbrook High School a safer learning environment, quelling the violence and helping their children to do better in school. Others referred to him as a bully.