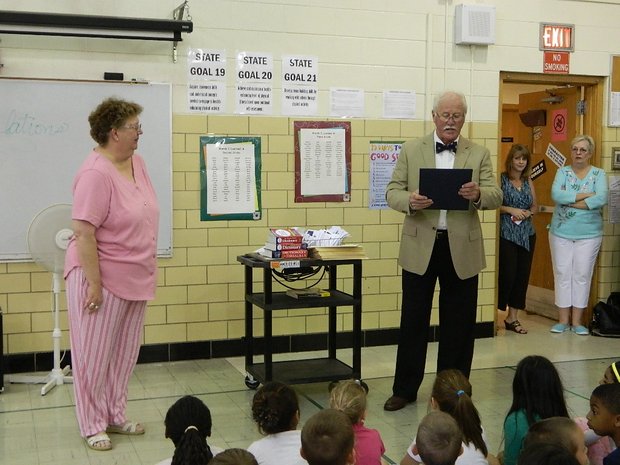 Plainfield Village Bord Trustee Jim Racich reads a proclamation in recognition of Dr. Kathy Baxter's retirement this year. Baxter has worked her entire 40-year education career at Crystal Lawns, teaching 5th grade her first 19 years and serving as principal for the last 21 years.
Stories this photo appears in:

May 28, 2014, was designated by the Plainfield mayor as "Dr. Kathy Baxter Day" in recognition of her 40-year career at Crystal Lawns.