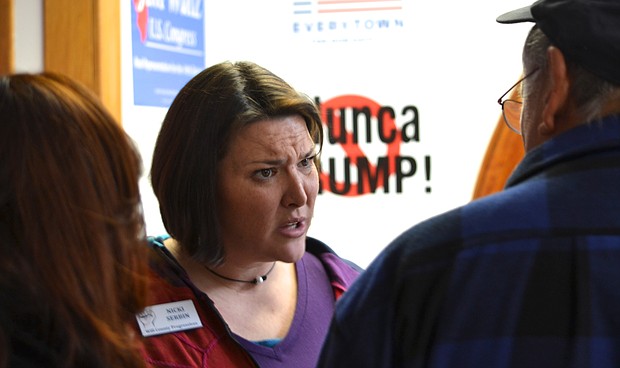 Will County Progressives Chairperson Nicki Serbin speaks to fellow members at a meeting on Dec. 9 in Joliet.
Stories this photo appears in:

JOLIET - In a small room full of former Bernie Sanders supporters, it might come as a surprise that the majority of them aren't all 22 year-old college students, but instead about two-thirds are seniors. They are part of a group called the Will County Progressives, and their mission is to engage their community in political activism and education. Some of the members were former Sanders campaign volunteers at the Joliet office, but when it became clear that Hillary Clinton would be the Democratic nominee, the volunteers wanted to remain politically involved. Other members were shocked and concerned about the election of Donald Trump to the presidency, and wanted to get involved for the first time.