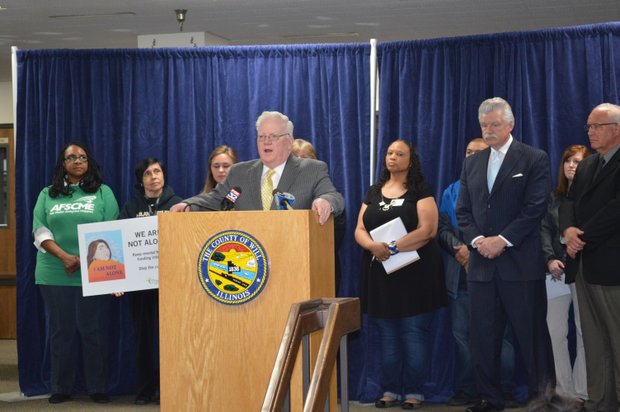 Will County Executive Larry Walsh said Monday that the county would work toward finding a solution that would keep health department services funding until a state budget can be approved.
Stories this photo appears in:
The special meeting to address state funding shortfalls for mental health and other services will be held following the boards regular meeting on Thursday.
Larry Walsh expressed his disappointment following an executive committee meeting Thursday where the board members failed to approve an assistance package for the county health department.
Thousands of Will County's most vulnerable residents could be at risk of losing vital services if plans to lay off over 50 health department takes place at the end of May.