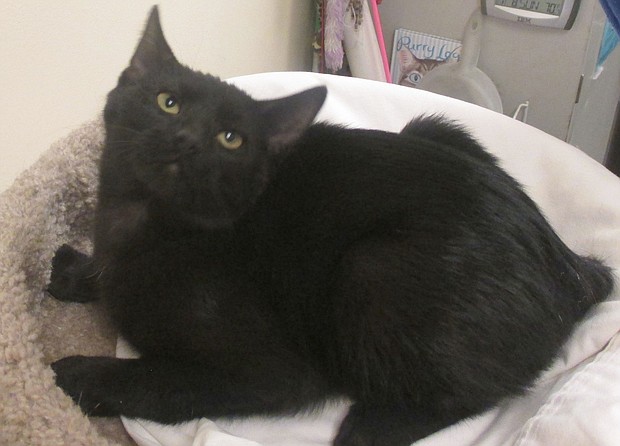 Stories this photo appears in:

SMOKEY Smokey is sweet and loving, but shy. She likes people, but it takes a little while for her to develop trust. However, the other kitties in her temp home trust her immediately. There's something special about Smokey, because all of the newcomers to her temp home immediately gravitate towards her. If you would like to meet Smokey, call Humane Haven at 630-378-4208 and we will set up a time. Adoption hours are 1-3 pm on Sundays and 5-7 pm on Wednesdays at PetSmart located in Bolingbrook on Weber Road. Our cats are microchipped, spayed/neutered, have their distemper, rabies shots, tested for FeLV/FIV. Website > http://www.hhas.org/home0.aspx Phone > 630-378-4208
E-Mail > humanehaven@gmail Facebook > https://www.facebook.com/pages/Humane-Haven-Animal-Shelter/118572284874476?fref=ts
PO Box: > P.O. Box 1070, Bolingbrook, IL 60440 If you're interested in becoming a volunteer, please contact us.