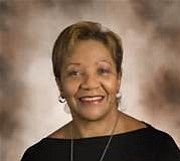 Stories this photo appears in:

Will County received more than $120.5 million in federal stimulus money to assist with a variety of hardships related to the coronavirus pandemic. Now some area officials are wondering when the county is going to start doling those funds out to communities. Joliet Mayor Bob O'Dekirk told The Times Weekly recently that he is still waiting to hear when the funds will be released.

Will County Board Speaker Denise Winfrey (D-Joliet) was recently appointed to serve as an at-large board member for the National Association of Counties (NACo). Her nomination and appointment occurred at the national conference which was held in Clark County, Nevada. Winfrey also serves on several committees and has long been active in NACo. "I'm thrilled and humbled to have been appointed to this spot," said Winfrey. "Will County is a national leader in a host of areas ranging from economic development to environmental sustainability. Our county is one that other governments look to as an example and I'm excited to continue working with my peers across the United States to help all of us be the best public servants that we can be."

Upcoming federal legislation, strategies to combat homelessness and the opioid crisis, and experience management were hot topics at a national conference for county officials in October.
This roundtable discussion will address concerns by the Will County Board, the Will Grundy Medical Clinic, and the Will Grundy Center for Independent Living. Winfrey is a board member for all three organizations and hopes to put forward each organization's concerns about proposed changes in healthcare funding. The roundtable is scheduled to take place from April 5 to 6.