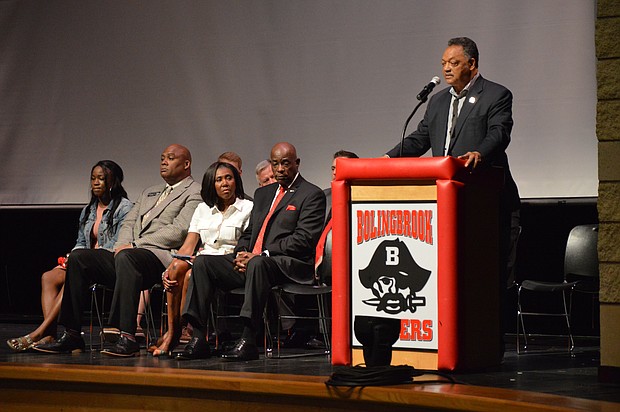 The Rev. Jesse Jackson spoke to seniors at Bolingbrook High School on May 17, the 63rd anniversary of the landmark Brown v. the Board of Education of Topeka Kansas decision that lead to the desegregation of public schools.
Stories this photo appears in:

When he looked out into the seats of Bolingbrook High School's auditorium, the Reverend Jesse L. Jackson Sr., Founder and President of Rainbow PUSH could see the impact a 63-year old Supreme Court decision has had on the U.S. education system.