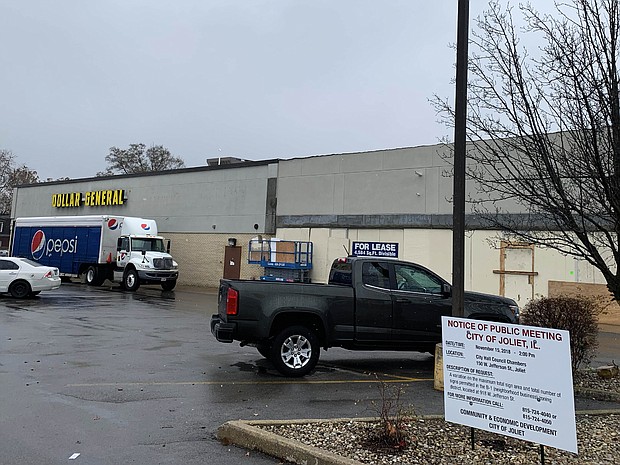 Aaron's is seeking to relocate to a new Joliet location off of Jefferson Street. The site in question is located right next to Dollar General. (Megann Horstead/For The Times Weekly)
Stories this photo appears in:

The Joliet Zoning Board of Appeals recommended the denial of a measure repealing a special use permit to allow for the continued operation of an automotive business, located off of Plainfield Road. At a recent meeting, officials took time to hear complaints lodged against KJI Auto Repair. No one spoke in opposition to the request at the meeting. The city, however, has received a number of anonymous complaints about the auto repair business. Staff has determined the reasons provided for repealing the special use permit are not unfounded. "Neighborhood Services has requested [the special use permit] be withdrawn, or repealed, because the business has continually operated outside of their permitted business hours, per the conditions of the special use permit that was approved in 2001," said Michael Schwarz, director of planning for city of Joliet. A city memo shows in the last two years, KJI Auto Repair was also cited a number of times for having multiple inoperable vehicles on site and working on vehicles in the parking lot, which is not an allowed use at the location.