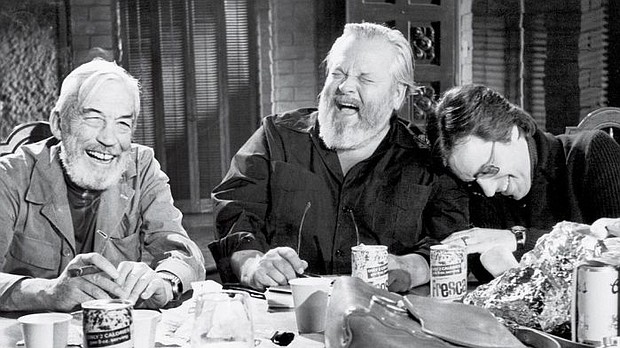 Stories this photo appears in:

SILENT MASTERPIECE IS DEBUTED AFTER NEARLY 50 YEARS
The air was full of great expectation at the 56th Annual New York Film Festival, and every time Orson Welles' name was mentioned or his credit rolled across the screen he received a thunderous applause as if Jesus himself had come down off the cross. Unfortunately "The Other Side of the Wind," was none of that. Ten minutes into the film that was cut so fast, with the camera darting in and out of scenes so that one could not keep up, one knew it was substantially less than the hype. And, for about two more hours it kept on disappointing.