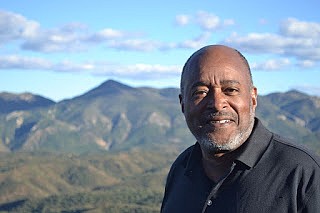 Stories this photo appears in:
Situated atop a hill overlooking both the Napa and Sonoma Valleys, with sweeping views of San Pablo Bay, Artesa Winery produces vintages that artfully display the best that both wine regions have to offer. In a bottle of its newly released 2016 Pinot Noir are grapes from both its acclaimed hilltop Estate vineyards and grapes from the coveted Sangiacomo Vineyard in the celebrated Carneros district. The result is an intricate and intriguing wine that displays the best of California's two great wine growing regions. Intense red fruit flavors are punctuated by layers of complexity brought about by a mixture of ancient and modern winemaking techniques that both reflects the winery's roots in the Pyrenees of the Basque region of northern Spain and the preeminence of the Napa Valley.

Treviso is the ancestral home of Prosecco and the Alta Marca area is renowned for its excellent wines dating as far back as the Middle Ages. Historical records show that as early as 1606, wines were exported from Treviso throughout Europe. After much trial and error, the Glera grape, formerly called the Prosecco grape, became the standard variety used in the making of Prosecco, It is the grape variety of choice in the Alta Marca, home Adriano Adami Prosecco Superiore. It is especially so in the Valdobbiadene, where the variety dominates the steep slopes of its many hillsides. With the Dolomites looming in the background, the region is sheltered from the harsh winds and bathed in the warmth of midday sun, which nourishes the grapes. It was here that Abel Adami purchased a natural amphitheater vineyard where he began nurturing the Glera grape with his son Adriano. History was made in 1933, when Abelhad the intuition to make a presentation to the 1st Mostra Mercato del Vini Tipci d'Italia in Siena. His Riva (the name given to hillside vineyards) Giardino Asciutto was the first real vineyard selection from Valdobbiadene. Adriano Adami continued the family, tradition. Continuing in his father's footsteps, Adriano made a name for himself, producing quality Prosecco.