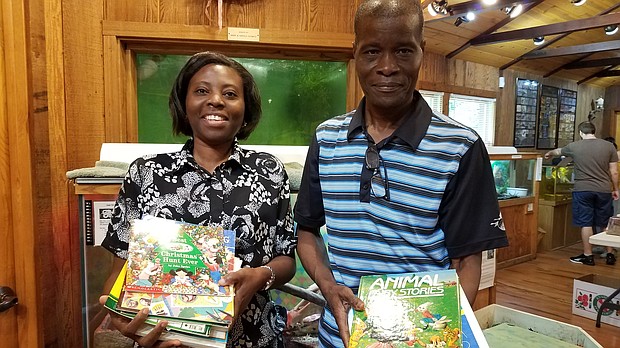 Juliana Ocansey and her father, John Ocansey, pose with some of the books they plan to send to a school in Accra, Ghana. Their hope is by getting the children reading early they will become educated and live better lives. (Photo courtesy Will County Executive Larry Walsh's office)
Stories this photo appears in:

An estimated 58,000 books changed hands during the Will County reuse-recycling event at Pilcher Park Nature Center May 31-June 2. The annual three-day event is sponsored by the Will County Land Use Department's Resource Recovery and Energy division and the Joliet Park District. "The purpose of this event is twofold," said Will County Executive Larry Walsh. "We want to keep the books out of our landfill and, at the same time, promote literacy. This event hits both of our goals."