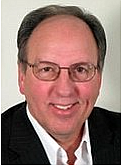 Wayne Horne
Stories this photo appears in:

Major League Baseball teams ended the regular season this last Sunday. If you are a Cubs fan the season wasn't what is always hoped for, the play-offs, and it's "wait 'til next year," again. The White Sox fans have more games to look forward to and maybe even a World Series victory. We'll see. Since attendance at the ballpark is one measure of a successful season, how did the two Chicago teams due this year? Better, certainly, than the 2020 season, when attendance records were not kept, although they did play an abbreviated season.

This Fourth of July weekend will be the first three-day holiday that all of the official restrictions have been lifted since the pandemic began more than 16 months ago. Longer than that actually if you were among those taking the warnings seriously when the first alerts sounded. Fact is, those warnings are still with us due to the COVID-19 variants. For those who are vaccinated the risk has been lessened but not eliminated. For the 46 percent that have been fully vaccinated, family gatherings for the traditional Fourth of July celebrations will most likely be able to proceed with lessened caution. There are still some impediments to the celebrations with fireworks. According to Business Insider, fireworks are in short supply due to the supply chain crisis. Americans spend about $1 billion a year on fireworks. It's illegal to purchase or possess most types of fireworks in Illinois, but drive through any neighborhood the week before or after July 4th and it's obvious many do not observe the legality.

This past Monday was Vietnam Veterans Day. The day was noted in this column a couple of weeks ago. The day was established by Presidential Proclamation in 2012. The day is for recognition of all living veterans who served on active duty in the Armed Services, regardless of location, during the time period November 1, 1955 to May 15, 1975. During that time span approximately 10 Million served in the military. The memory of Vietnam has faded somewhat for most Americans since the time period marks a span that was 50 years ago. How have Vietnam veterans fared since then?

Should the exception to the rule get the best solution? Many small businesses are struggling to make ends meet. Separate from actually contracting or battling the COVID-19 disease itself, many small businesses have suffered substantial financial losses. That includes job loss in the industries affected. The hospitality industry seems to be experiencing some of the worst of the pandemic economy. Hospitality businesses primarily include restaurants and most venues that rely on travel. Many small businesses, including those in hospitality and travel, have been able to take advantage of the Small Business Administration's Paycheck Protection Program (PPP) to help with the loss of revenue.

Thanksgiving is the beginning of the holiday season. The Thanksgiving Day holiday is the most American of our holidays but the annual tradition of gathering friends and family for a feast may take a hit this year for many of us. The pandemic will alter many plans for indoor gatherings, but the meaning of the holiday should not be lost because of COVD-19. The Thanksgiving Day holiday should begin by being thankful for what we have, but, more importantly, for what we have been able to share with others. It's also a time to reminisce about past Thanksgivings and the meaning of the holiday. Thus, reminiscing about some past Thanksgiving occurrences seems appropriate for this column.
Sometimes I enjoy looking back on past issues to see what was going on a few years ago. The news cycle changes so fast that we sometimes forget the recent past. For instance, it was just about three years ago that Joliet's last City Manager, David Hales, was hired. He started in November of 2017 while he was still City Manager for Bloomington Illinois. The whole hiring process was done behind closed doors to protect his privacy, we were told. The entire procedure took place without regard to the much-touted process of transparency. He was gone in less than one year. Since then Joliet has entertained three interim city managers. No public disclosure has been released to indicate who will be the new city manager, but after more than two years, City Council is still looking for one. Transparency aside, we are promised a hiring decision before the next at-large City Council Members are elected in April, 2021.
"What's past is prologue". Have you ever heard or read that phrase before? I have seen the expression used many times and have often relied on its usage over the years. The basic origin of the phrase is actually from Shakespeare's play "The Tempest". I'm not a Shakespeare scholar, so I had to look it up. According to my source, the phrase that Shakespeare invented came to mean that the past is a preface to the future – we can't forget the lessons of history. Why bring this up? Because it can also be a predictor of the future.

Political partisans are in their realm for the next couple of weeks with the start of this week's Democratic National Convention and the Republican National Convention starting next week. Both conventions are being conducted remotely due to restrictions imposed by COVID-19. There are many complications associated with the November election making it almost impossible to condense into a few words for this week's column. Therefore (notice, I didn't say "So"), the best advice I or anyone can give is to vote the earliest and most convenient method available. Also, vote your interests based on your own circumstances. Party votes should take a back seat to the leadership needs of our country.
Gaming revenue losses are one of the many casualties of the coronavirus pandemic. According to Illinois Gaming Board reports, in 2019 Illinois generated more than $821 million in revenue from casinos and video gaming. Casinos and video gaming have been closed to the public since March 16 due to the stay-at-home order by Gov. J.B. Pritzker. So far, Illinois gaming losses exceed $150 million year to date. Joliet has lost approximately $2.6 million of gaming revenue thus far.