Welcome to the world of Prosecco Superiore!
Prosecco Superiore grows in popularity and quality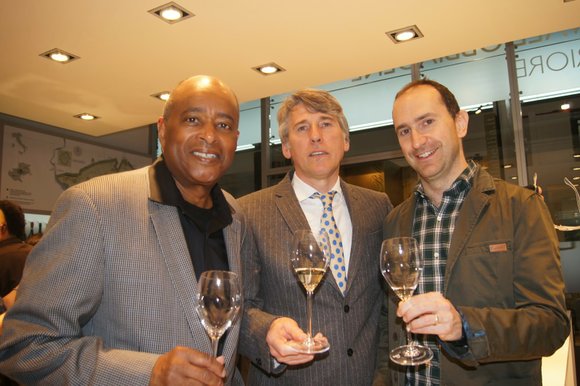 I saved the best for last. Spagnol- Col del Sas Rifermentato in Bottiglia (re-fermented in the bottle) "Il Fondo" 2012 is an absolute steal at $28. This is Prosecco at its finest. With a gorgeous foaming mousse and a crisp,clean palate, this is the benchmark for all prosecco. The wine has so much body and flavor, its hard to believe that it contains a mere 11% alcohol. It makes for perfect springtime drinking as an aperitif or with delicate fish dishes. Do yourself a favor, don't serve this sparkler in the traditional champagne flute. It has so much character, its best enjoyed in a goblet that lets all of the aromas and flavors rush toward your nose and palate in a cascade of wine-drinking pleasure. The avalanche of flavors lingers long in the mouth, enhancing the sheer pleasure of drinking it. Made by the Spagnol family, winemaker Marco Spagnol would be the first to point out the food-friendly nature of this fine example of prosecco produced near Conegliano.
Most of the prosecco wines I sampled are available in the US, although many are in limited supply. Still, there were a few that I was privileged to taste as a singular adventure, since their furthest reach will never be beyond the confines of the Vinitaly pavilion. I will treasure them forever. Many thanks to my hosts, Director Vettorello and oenologist Taglietti for the delightful experience!