Civil Rights leaders remember Dr. Martin Luther King, Jr.
By Stacy M. Brown – NNPA Wire Service | 4/4/2018, 8:10 p.m.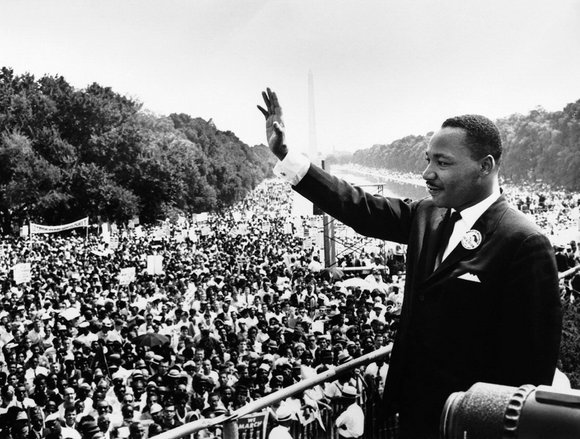 The Rainbow Push leader and one-time aide to King recalled the "Mountaintop" speech in which King declared that, "Like anybody, I would like to live a long life…longevity has its place. But, I'm not concerned about that now…"
Jackson said that some people thought that King was anticipating his death the next day.
"He had just come from a plane which had been emptied, because of the threat of the plane being hit by a terrorist attack," Jackson said.
Jackson continued: "He was aware, but he felt that a coward dies a thousand times before his death, but the valiant taste of death but once. He refused to be afraid because of the risk of ambush and sabotage. He refused to stop what he was doing out of fear because he did it out of courage."
Dr. Wornie Reed, the Director of the Race and Social Policy Research Center within the College of Liberal Arts and Human Sciences at Virginia Tech University who met King during the Montgomery Bus Boycott and joined him on the historic 1963 March on Washington, said in a news release that there remain many myths about King.
"Many years ago, he would answer people who would say...Reverend King we can't legislate morality and he would say we 'are not asking for the government to make my neighbor love me, we are asking the government to keep my neighbor from killing me,'" Reed said. "So, King was dealing with real issues not the symbolic stuff that people talk about today."
In a tweet, Valerie Jarrett who served as senior adviser to former President Barack Obama, wrote about King's final speech and what it means to those who follow in his footsteps.
"Those who fight for social justice today stand on the shoulders of many, including Martin Luther King Jr.," Jarrett said. "I hope King's last speech will give you strength for the hard journey ahead."
King's daughter, Bernice A. King, tweeted that her father was a nonviolent practitioner, a social change strategist and a courageous speaker of truth to power.
King's tweet about her father continued: "And, when the truth he was speaking plus the work he was doing regarding economic justice, racism, war and poverty became too much for those in power to bear…#MLK50Forward #MLK."